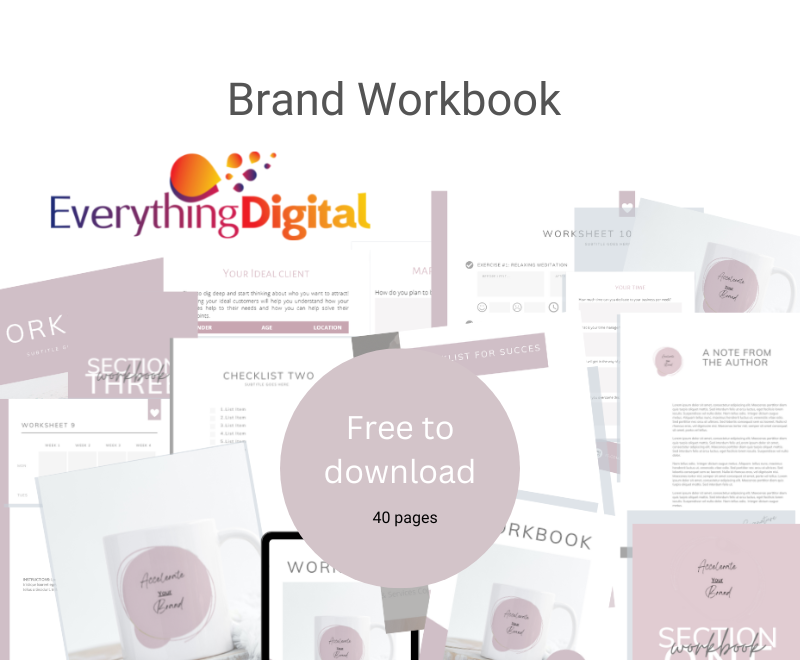 Branding is EVERYTHING and it starts with strategically planning what you want from your business, what your clients need, and how to develop your brand and business to answer those needs successfully, clearly, and consistently.
If you're starting your first business (or your third!), take the time to work through this detailed branding workbook, trust me – the clarity you will gain will be invaluable.
Download the workbook and get started! If you need help with your branding, I'm happy to chat. If you simply need support, follow us on YouTube for free support videos and assistance!